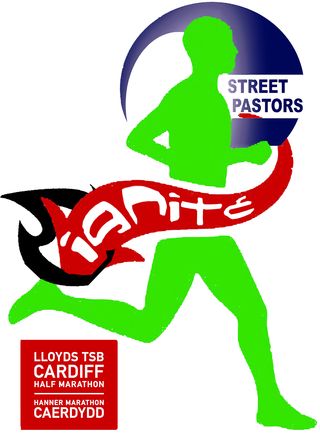 Although to my shame I have not yet finished the account of my trip to the USA, I thought I would interupt it to announce that I have entered the Cardiff Half Marathon to raise money for Ignite and Cardiff Street Pastors. I am trying to get a team together and to date have recruited  Ignite staff members Jackie Bradshaw, Meg Beacher & Caitlin Munro along with trustee Mat Jackson and supporter Kate Jones. My hope is to have at least 10 people.


Actually my biggest hope is that I run in and complete the Cardiff Half Marathon. I have never run in a race as long as this before. Indeed apart from the regualr 5k Cardiff Park Run that I do some Saturday mornings, the only race i have run is the Cardiff 10k so the half will be quite a step up.
I have never been a sportsman but I decided to run the Cardiff 10k in May 2013. I began a training regime that ensured I would be able to at least ensured I completed the race. I have subsequently tried to keep my fitness levels up and this is the next logical challenge. Today I went out for a run and pulled a muscle in my calf. I is painful and I am looking a bit pathetic limping around the office today. However, I am determined not to let anything get in the way of doing this. 
If you want to join the team, let me know. If you want to sponsor me, please do so here
Thank you!!