Inspired by my Nashville based friend, Mark Hollingsworth, I decided on the first day of 2015, to consider some of the things I got up to in 2014.

Unlike Mark, I am do not keep a diary which contains everthing I have done but with a little thought I came up with some things to be grateful for!
This year I preached at least 55 different sermons. The majority were at Vale Village Church in Wenvoe but there were other churches in South Wales included in this number + more in the USA and India. We saw at least 9 first time decisions for Jesus. I was delighted to baptise 2 people. Other notable events included the first marriage & funeral I officiated at. God has been gracious and we have seen people healed and restored in the last 12 months.
I visited 3 countries in 2014. The first trip was to the USA where I spent time in Florida, Shreveport and Fort Wayne. At Heartland Church in Fort Wayne I renewed my friendship with Ron Allen, met Dave Frinke and got to spend time with Andy and Trish Booth and their wonderful family. It was also special to visit Meghan and Matt Gross. My next long haul trip was to  India leading an Ignite/City Temple mission trip. It was all the more special as I was able to take Ben with me as part of his 18th birthday celebrations.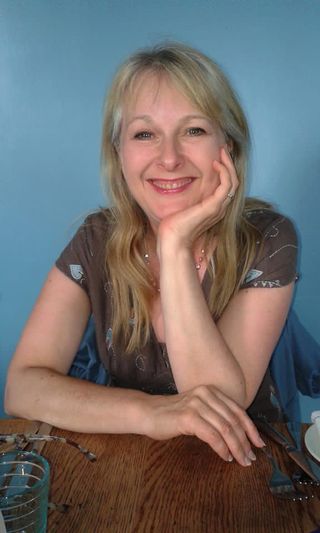 My final international trip of the year was to Italy with Lesley. We were fortunate to be given a gift and we decided to spend it on a holiday in Tuscany. We completely fell in love with it and will defintely return. This on top of a great week in West Wales, based in Mynt were some of the many highlights of being married to a wonderful woman! The best meal of the year was probably consumed on this trip as well. We ate at The Harbour Master in Aberaeron. Highly recommended
I read at least 22 books. I think this is a disappointing number and one that I intend to improve on next year. Favourites would be Building Church by Stephen Matthew,  Just Do Something by Kevin De Young & Great Britain's War by Jeremy Paxman.
I saw fewer movies than in previous years also. Highlights I think were Captain Phillips, The Way & Who the *!*! is Arthur Fogle.
Favourite tv programmes were Hinterland, Dr Who, The Wrong Man's, Broadchurch and Under Milkwood. All were quality productions and interestingly all but one made by the BBC. I must also say I loved HBO's Newsroom but due to a sky+ issue I have still not seen the last 30 minutes of the last ever episode! One way to read more books would be to watch less TV.....
2014 was the year I ran my first competitive half marathon! I completed the Cardiff half in 2hr 2 minutes. In total I ran 611 miles including 17 Cardiff park runs and a personal best at 5k of 24.02. I intend to do more/faster in 2015!
My 2 favourite live music concerts were For King and Country in Winter Garden. Florida and Steve Hackett in Orlando. My favourite theatre experience was watching my son Ben play Javert in Les Miserables followed by the west end revival of Miss Saigon. Worst show was without doubt From Here to Eternity. I loved visiting Tate Britain & The Imperial War Museum.
I planned and tour managed  12 dates for Compassion UK with Graham Kendrick and Tony Campolo where literally hundreds of children were lifted from poverty. This was such a joy as is all the work I get to do as CEO of Ignite. We are so blessed by great staff and supporters and the fact that that God in His graciousness, allows us to see the impact of the gospel in the lives of so many.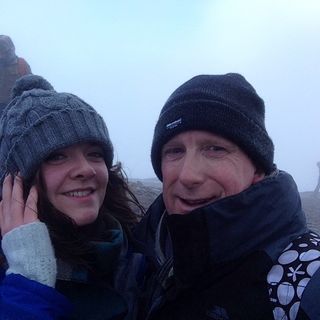 One of the final things of 2014 was a hike up Pen-Y-Fan with Beci. Such fun.
I played no rounds of golf in 2014. I resolve to improve this in 2015!