Yesterday I joined another 1,000 men for the Cardiff Mens convention at the St Davids Hall Cardiff. It was quite an event. My role was to run some "round table" discussions about Cardiff Street Pastors. The seemed to be pretty well received. It was a particular joy when I was about to start one and Chief Superintendent Josh Jones sat down and joined me. There were a good crowd from Band of Brothers and Mark ran a round table about this growing movement (www.bandofbrothersonline.com).
The keynote speakers were RT Kendall. He preached from the life of Joseph and brought his message on total forgiveness. There was a time of repentance at the end of his talk that was very powerful. 
Other keynote speakers were Lyndon Bowring who talked on what he had learnt in his life of ministry. Again, there was a significant message.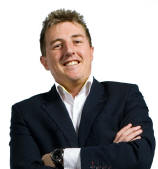 The other main speaker was Richard Taylor who shared his testimony on how God had resued him from a life of crime and drug addiction. He may well be a speaker at Ignite at some point as it a story young people should hear. The organising committee for this event is chaired by Chris Street, on of our trustees. He is doing a great job.
Today will see RT Kendall preach at City Temple and me preach at the Ignite event. Talk about from the sublime to the ridiculous!