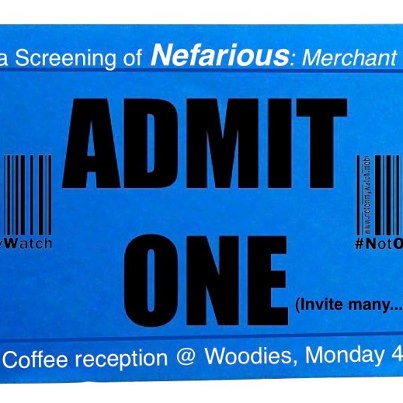 At Ignite Tuesday is often a special day. It's special it's because it is the day the most of our team are in the office. Around lunchtime we gather together and worship God. Most times I will open up the bible and share from the word of God. It is precious and He meets with us and we are blessed. 
This Tuesday was different. As part of our preperation for this new season where we are launching #NotOnMyWatch we watched a film. I think it might be the first time we have done this but this was not the just any film. Nefarious - Merchant of Souls is an award winning documentary produced by Exodus Cry Let me say right now that is an excellent film, incredible. Did I enjoy it? NO! I was incensed, heart broken and angry. This film took me on a journey that helped to understand the evil that is Sex Trafficking and Slavery. Let me be very clear. It MUST STOP! I want to use this season of my life to highlight this issue, to help raise up a generation of abolitionists. There are people and organisations that know so much more than me about this. There are organisations with more contacts than Ignite that are working in this area but I know I cannot hide behind any of these excuses and do nothing.
One of the frustrations that people have as they look at these huge issues is "what can I do?" Well it is clear that the thing that changed the tide for William Wilberforce as he tried to get rid of transatlantic slavery was public opinion. When normal people made it known that is was unacceptable, when they effectively said to this world's power and principalities #NotOnMyWatch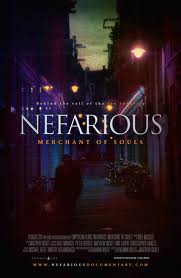 In 2013 there are more people in slavery than there were in Wilberforce's day. Many of them are forced into the sex trade. If you want to know more then come along to Woodville Road Baptist Church on Monday 7th September. We will be serving coffee from 7pm and screening the movie at 7.30pm. It will inform you and I am convinced it will stir you into action. There is much you can do and we will begin to tell you what those things are that night. 
If you are unable to join us, keep checking back to this blog and the Ignite Official Facebook page for further information. Please join us in ridding the earth of this unspeakable evil. Watch the trailer below