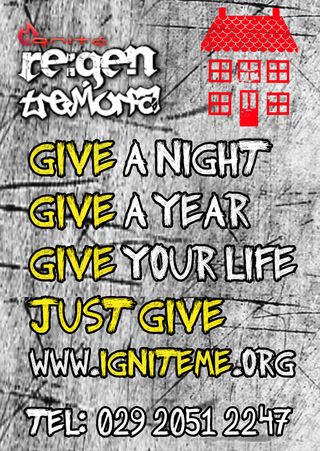 Ever since IgniteHope in 2008, we have believed that God has been encouraging us to establish an expression of urban mission in Cardiff. This thinking is not original of course. Our friends at the The Message have been doing this for more than a decacde with their Eden projects in Manchester and further a field. Indeed a great prototype in Cardiff was established by Dai Hankey in St Mellons with EZ:36 and Pete and Deb Croall continue to fly the flag on this needy estate.
Some people are called to mission overseas and some people will be called to stay in Wales or move to Wales. In the meantime, good friends of ours Bart and Sharon Geere moved from Penarth to Tremorfa where they bought an ex-council house in order to be salt and light in that community. Little did we know that they were praying how they could partner with Ignite as we were praying about where we should establish our initiative. 
Long story short it became evident that this was a great kingdom partnership and that Bart & Sharon were the natural team leaders for the project. Based in and around Belmont Baptist Church, they established a Sunday club for children and a youth club each Thursday night.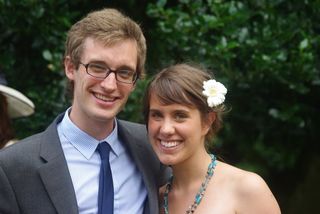 Our next challenge was to begin to adding people to the team. To decide to work in the 3rd most socially deprived area in Cardiff and in the top (bottom?) 20 in Wales means that people cannot be forced, coerced or bribed, they need to be called. Anything else is insufficient.
Each year at Ignite we hope recruit a team of interns. Young people who will spend a year serving Jesus. Our team leader is Ruth Probert. I hoped that she might feel called with her husband, Geraint to be a part of Re:Gen. In recent months we began to talk about what she might do after IgniteHope 2012. I was delighted to discover she was also praying about Re:Gen and potentially basing the intern team there. They have now arrived at a point where they can see their calling to the east of the city. Hallelujah!
He told them, "The harvest is plentiful, but the workers are few. Ask the Lord of the harvest, therefore, to send out workers into his harvest field. 
So we are now stepping up our efforts to recruit workers to the project. Our requests are pretty simple.
Give a night - Join the team by helping with our youth or kids club.
Give a year - Over 18? Looking to give a year to God before going to university or starting work? You should definitely consider Re:Gen. You will be based at least 3 days in Tremorfa & 2 days in the Ignite headquarters. There is a great inservice training programme and you will work not inly in projects in the church but also in the local high school and community.
Give your Life - The big step is to move to Tremorfa. There are a number of options. People can buy or rent a property on the estate. We are also looking to establish team houses where people can live in community in the heart of Tremorfa. We recognise that this is a big commitment and we will do all we can to support people who have responded to this calling.
Just Give - None of the above options for you but you recognise the importance of the mission? Well you can play your part. Would you pray for estate, the team and all they are doing? If so we will keep you updated on the needs and joys. Could you financially support this initiative? If so be in contact with gary@igniteme.org and I will be delighted to tell you how you can assist!
We are hoping the IgniteHope 2012 will be a great time to recruit people to the team. Keep checking back for updates!