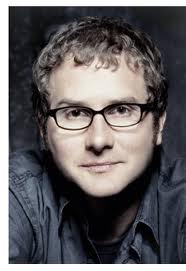 In the last few years many Christians have enjoyed and been challenged by the Pastor of Mars Hill through his books such as Velvet Elvis, Sex God or Drops Like Stars or hearing on one of his tours or podcasts. I saw him a few years ago in Cardiff. He was pretty interesting.
Last night as I was preparing to begin a Street Pastor shift I could see a significant number of people getting worked up on twitter about his latest book, Love Wins. I think one of the interesting things about how the Christian grapevine works and the speed of social media is that this torrent of comment is comment is even before the book has been released!
The starting point of the controversy appears to be release of the description by his publisher Harper Collins. It Reads:
Fans flock to his Facebook page, his NOOMA videos have been viewed by millions, and his Sunday sermons are attended by 10,000 parishioners—with a downloadable podcast reaching 50,000 more. An electrifying, unconventional pastor whom Time magazine calls "a singular rock star in the church world," Rob Bell is the most vibrant, central religious leader of the millennial generation. Now, in Love Wins: Heaven, Hell, and the Fate of Every Person Who Ever Lived, Bell addresses one of the most controversial issues of faith—the afterlife—arguing that a loving God would never sentence human souls to eternal suffering. With searing insight, Bell puts hell on trial, and his message is decidedly optimistic—eternal life doesn't start when we die; it starts right now. And ultimately, Love Wins.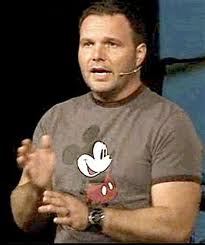 This was picked up by Justin Taylor on his blog site. Who whilst says he is reluctant to judge Bell's theology based upon a release written by an authors publisher then proceeds to pretty much make the judgement anyway. This was picked up by Mark Driscoll who retweeted the link. His popularity took the retweets to a whole new level! Cue the opportunity for tons of Christians to way in. Then John Piper weighed in with a tweet that said "farewell Rob Bell..." and linked to Taylor's site.
The central concern seems to be that Rob Bell may say that hell is empty because a loving God  would not send His children to Hell. This theology is called universalism and you would struggle to find any evangelical to buy into to this as it very difficult, if not impossible to sustain if you read what the bible says about heaven and hell. Let me be clear I can find no evidence to support universalism. However, I am in no position to condemn Bell's theology in this area as at this point I do not know what it is. I think he is right that how we view heaven and hell is fundamentally important. I also think what Christians believe and express, affects how people who do not share our faith, react.
I watched Bell's trailer film for the new book (posted below) and I think he is typically enigmatic within it. I guess this is to encourage us to buy the book. So I am intrigued, I am curious and ultimately I am interested enough to buy the book.
At this point the thing that is REALLY interesting to me is why on rumour, hear say, half information and gossip Christian leaders, lay people, church celebrities and those less well known are already getting hot under the collar. Is the excuse they have been waiting for to attack Bell? Do they enjoy picking the theological log out the eyes of others? Do they court controversy (as perhaps Bell does)? Are they just causing trouble? I am not sure, I will leave you to decide. However, I am reminded of a quote the Rob Parsons once shared with me "the Christian army is the only one that enjoys shooting its own troops".
Please understand I think it is important to defend truth but I think its important to know what someone else believes before you attack them!