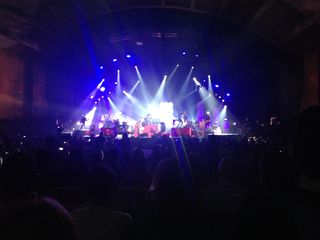 On Saturday afternoon I drove up to Winter Garden to see my friends For King and Country It was so great to see Joel and Luke, young guys I have known since they were on the road with their sister Rebecca St James. Their dad is one of my closest friends. We hung out, shared memories and made plans for future trips to Europe. It was great to see that even though they only had 20 minutes they had an incredible show. Do all you can to check these guys out!
I then drove almost 3 hours south to Lake Placid where I am staying with the family of Caitlin Munro. They are wonderful hosts and are looking after me very well. I had an early start in Sunday as I was sharing in the 8am, 9.30am and 11am services of the First Presbyterian Church of Lake Placid which is Caitlin's sending church. They were very encouraging and supporting. It was a pleasure to meet with Pastor Ray and Paster Drew. They persuaded me to attend the Monday 6.30am men's bible study and then we went out to breakfast to discuss further ways that we might be able to partner.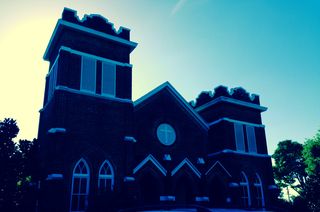 In the evening I was preaching in the First Baptist Church of Lake Josephine. They were very sweet people and really connected with the idea of supporting mission in Wales. The Pastor, Dr Kevin Ahrens encouraged everyone to lay hands on me and committed to engage further with Ignite. This was something that was cemented at a lunch meeting between us and the chair of Deacons Jay Gillette.
I am tryin to be attentive to the promptings of the Holy Spirit and so when I was introduced to Sammy, then founder of Str&up Youth Ministry I wanted to spend more time with him. This guy was a serious criminal who got saved in prison and is now committed to reaching out to kids on the margins of society. I am hoping to meet him tomorrow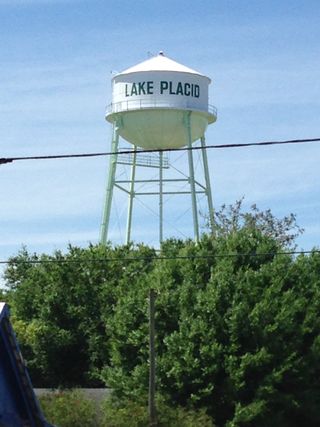 for coffee.  I think the rest of my day might be free which will mean I can get stuck into the word of God and just relax but who knows.....