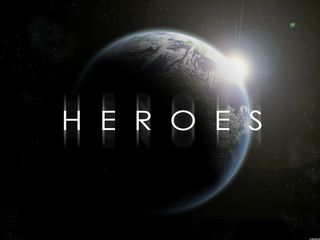 Whilst I was in the states recently, I met some friends of mine, Matt, Meghan and their quite lovely daughter Georgia. Matt is a comic book illustrator and afficienado. As we talked about the characters and superheroes he liked he said "Its a great time to be a nerd'! Apart from being a memorable phrase it set me to thinking who are my heroes? Who are the people I admire and look up to. So I began to make a short-list that I decided to jot down on my blog. Here are the rules I set myself.
I would state right up front that Jesus is my hero. No one else gets anywhere near close.
Secondly, I would give prescident to people who I have met, people that to some extent I know.
Thirdly, the mention would not be a total endorsement on every aspect of their life and ministry (if they indeed have one). No, it would be something that I admired.
Fourthly, It is MY opinion. Others might not agree. Indeed they might vehemently disagree!
Fifthly, I might not finish the list anytime soon because I might get distracted!
So watch this space!