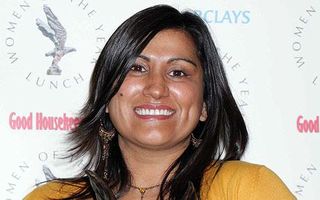 One of the things I enjoy doing as I am doing the heavy lifting in the garden or mowing the lawns is catching up on recent episodes of Desert Island Discs. The joy for me is that in addition to the tv star, film actor or rock musician, they have people who I have never heard of talking about subjects I have little or no knowledge. It could be graphine, astronomy, coreography or quantan mechanics. The genius of the format and power of story means that within a few minutes and am fascinated by the lives of the subject and my default become more knowledgeable and interested in their passion be it in education, science, arts, politics or entertainment.
Last year I was weeding a border on the front garden whilst I listened to the story of castaway, Jasvinder Sanghera. Born into a sikh family she was taught be her mother that education had no value to a woman from her culture. As a teenager she was shown a photograph of the man they planned for her to marry. In a brave and outrageous move she ran away from home, an act that ensured that even to this day she has been disowned by her family and community. Her sister went through with her forced marriage and in a desperate attempt to escape her abusive husband commited suicide. Jasvinder set up a help line for women wanting to escape forced marriage or affected by honour violence and FGM. I was profoundly moved by her story and by the time she selected her final record I was weeping. In leaving her family she had walked away from her culture and also her religion. As an adult she began to search for God and found Jesus. This was captured in her selection of Jesus Walks by Kanye West. 
(Jesus Walks)
God show me the way because the devil trying to break me down
(Jesus Walks)
The only thing that that I pray is that my feet don't fail me now
(Jesus Walks)
And I don't thing there's nothing I can do now to right my wrongs
(Jesus walks with me... fades)
I want to talk to God but I'm afraid because we ain't spoke in so long
You can hear the full programme here
 When I got to the office I felt challenged to get her message out the the church. I called her office and asked them if she would be prepared to be a contributor at the new event we were developing called SPEAK In a suprising turn of events, that many Christian speakers would do well to copy, I had a response within 20 minutes, she would join us. A woman born in India, brought up in Birmingham who had received a knighthood, Pride of Britain award, numerous woman of the year awards came to Cardiff to share her story, her passion and her testimony. Her campaigning pretty much single handedly ensured that this week the Forced Marriage Bill, became law. Her mission is driven by the memory of her sister and her love for Jesus. 
Watch her Speak contribution below: