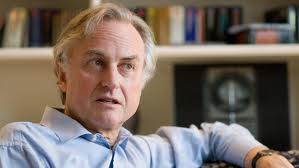 It's the day before 2011 and one of the thoughts I have decided to write about is one of 2010's recurring thoughts; New Atheism. As the Kingdom of God advances so will the opposition but it is never the less disconcerting. For many years the "Archbishop" of new atheism has been Richard Dawkins. In many ways he helps to define the difference between atheism and so called "new atheism". Atheists can be described as those who do not believe in the existence of God. New atheists of course do not believe in God but are also passionate and prostelitize about not only the non-existence of God but also the stupidity and even arrogance of any people of faith. Many years ago I heard Dawkins on BBC Radio 4 not only making the case for evolution but also the ridiculousness of a belief in God. He was not only challenging the truth of the account in Genesis but also any role for a designer. At that point he would not even engage in  a discussion about faith. I remember thinking him to be an intellectual fascist, indeed I made the point later that day in college! As time moved on Dawkins appeared to shift his focus from almost ignoring God, which he argued was a pointless debate as God was irrelevant, to taking multiple opportunities to attack people of faith. In many ways this culminated with the publication of "The God Delusion".  Many Christians were annoyed and upset and responded by attacking the author.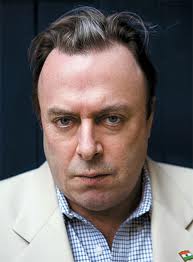 Then enter centre stage Christopher Hitchens who took the attack to another level. A long time critic of Christianity he then stepped it all up a gear when he wrote "God is Not Great...How religion poisons everything". It was an outright full face attack on God and all people of faith. 
In the same decade you had the the production of "Jerry Springer-The Opera". In many ways this was a vile piece of art. Its depiction of Jesus was clearly offensive to Christians. This climaxed when the BBC decided to broadcast the show and militant "Christians" sent death threats to those involved. When it went on tour, staff in theatres were terrified of Christians and the church. This was, I believe, not only really sad but a huge own goal from some in the church. I remember meeting one of the senior staff members from the Wales Millennium Centre and apologising for how Christians had made her feel.  The musical was co-written by comedian Stewart Lee. Maybe as a way of responding to the attacks he received from church, a number of other notable comedians began not just to make jokes about God but in some ways began to "rant" within their acts about theism, the church and the people of God. Prominent in these are some very funny people including Ricky Gervais, Alan Davies, Eddie Izzard, Ross Noble, Tim Minchin, Dara O Briain, Chris Addison, Ed Byrne and Stephen Fry to name many out of many more! It is interesting to note that when they go on the attack very often it is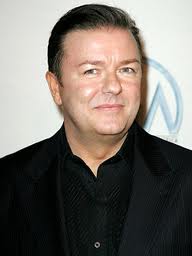 against Christians. It maybe that few have the courage to attack muslims for fear of a response. I watch many of these performers when they are on "Mock the Week", QI or one of the many other comedy shows on UK tv. I will be honest to say that their attacks against the church and Christians I find not only difficult to listen to but in the main not funny. I think this is not just because it offends the single most important thing in my life but often because it is a tirade of intolerance by the comedian in question which is simply not amusing to anyone.
So how should Christians respond to Hitchen, Dawkins and the rest of the comedians? One of the things that new atheists object  to about Christians is their certainty in uncertain times. They also suggest there is an intolerance amongst the church. To be fair to them if the church wishes to define itself by what it's against such as homosexuality, abortion, equality, then they may have a point. Their response  is to be intolerant of the church and its people. It is inappropriate for Christians to respond in anger. In Matthew 26:52 Jesus says "for all who draw the sword will die by the sword". The thing that Christians and by association the church should be known for should be grace. What if our response to all these attacks was not to attack but to defend Jesus by representing Him through loving those who attack Him? Let's be honest in most cases we are not even defending Jesus. Rather, we are defending ourselves. It is not a matter of faith but of vanity! 
If we truly believe the greatest of these is love then that should be the measure of our behaviour. By exhibiting grace we not only imitate Christ (1: Cor 11:1)  we disarm our detractors by behaving counter to the prevailing culture. This is our defence. We are not simply accepting their insults. Rather , we are dealing them the ultimate blow by acting as Christ would. Remember he dealt with those who wanted to kill him by dying for them. This was then the biggest attack on evil, the ultimate act of grace and the pattern for His believers.
On Christmas Eve, BBC 5 Live presenter, and outspoken new atheist, Richard Bacon tweeted a message on twitter asking if it was wrong for an atheist to go to church to sing carols. I do not normally respond to so called "celebrity" tweets but I did respond by telling him to go and enjoy himself and I also told him that regardless of him not believing in God, God believed in him! Now I am aware that it is a bit of a cliche but it is also truth. God loves everyone even those who refuse accept His existence.
Therefore in 2011 let's show respect, grace and love to Dawkins, Hitchens and Gervais it's what Jesus would do.
Happy New Year